The Cash Based Physical Therapy Mastermind
Problem Solve | Innovate | Grow - Together!
Join A Network Of Other Cash Based Physical Therapy Practice Owners To Help Solve Problems And Grow Your Practice Fast!
The Master Mind Principle
"Two or more people actively engaged in the pursuit of a definite purpose with a positive mental attitude, constitute an unbeatable force."
- Napoleon Hill
What Is The CBPT Mastermind?
A group of like-minded cash-based physical therapists that can problem solve and share our knowledge to help YOU achieve the next level of success and grow your cash practice!
LIVE MONTHLY ZOOM MEETINGS
Surround yourself with other cash practice owners
to problem solve together...
Imagine all of the knowledge and experience you could gain in one session and take away to implement into your practice the next day!
GET SOLUTIONS TO YOUR PROBLEMS WITH 1-ON-1 LIVE MEETINGS 
Get your direct question and problem answered with a solution
 that we all can learn from...
Everyone gets a direct one-on-one question or problem to help solve and provide a actionable solution for
24/7 ACCESS TO RECORDINGS AND CLOSED FB GROUP
Get 24/7 access to our group recordings 
and ask questions within the group...
You will have 24/7 access to the recordings so you can go back and watch and interact with other cash based practice owners anytime you want
See What Other PTs Have Said About Their Results...
Looking For Mentorship And Guidance?
There are 3 types...
Theory Mentors
Well read individuals that provide consulting services but have never owned or ran a cash based physical therapy practice.  May give good advice based on knowledge but lack wisdom.  Lowest level mentor.
Witness Mentors
These mentors have worked directly with successful entrepreneurs and cash based practice owners.  Witnesses don't run the business but they have worked under or with the CEO.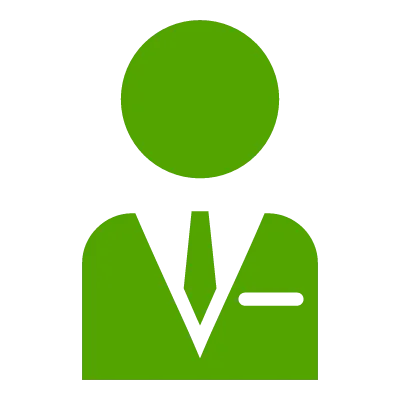 CEO Mentors
The information is coming directly from the source...the CEO.  These mentors can tell you exactly what they have done and what has worked for them.  These are the most valuable mentors because they have walked their talk.   They can share what worked and what didn't work in a way that the other mentors simply can't.
Get CEO Level Mentorship Here!
Join our monthly masterminds and surround yourself with other like-minded cash based PT practice owners so we all grow together and let our businesses thrive!
What Is Included In The CBPT Mastermind?
This Mastermind Is For Cash PTs Who Are Startups To  Up To $250,000/Year In Sales!!
✔ Live Zoom Strategy Session 1x a month on the 1st Wednesday of each month at 1 pm EST
Access To Video Vault Training
✔ You need to be a Physical Therapist or PTA who owns a cash practice or is just starting their business
✔ Every member brings 1-2 questions or problems to the strategy session
✔ Live question and answer and discussion with each member with personalized solutions
✔ We all learn from providing solutions to everyone's problems...just imagine all of the knowledge from just one session!
✔ Invitation to closed Facebook Cash Based Mastermind Group
✔ 24/7 Access to monthly strategy sessions recordings and access to other's solutions
✔ Goal is to grow your practice from start-up to a full schedule reaching $250K+ revenue! 
You Get All Of This For Only...
$350
$97/month!
"When I started I was generating only $2,000/month, but after only 5 months in The Cash Practice Mastermind, I am now easily generating $10,500+/month."
- Chad Kuntz, DPT, Owner of Pr1me Movement
See What Other PTs Have Said About Their Results...
Get Real Solutions To Your Problems To Reach Success Fast!
If You Just Quit Your Job And Just Started Your Practice Full Time...We Got You!
Stop Wasting Time With Side Hustles And Part Time Work...Change The Game, Practice The Way You Want, And Get Paid Well For The Value You Bring!
Break Free Of Standard Healthcare And Practice PT The Way It Was Meant To Be!
Don't Do It Alone! Surround Yourself With Other Cash Based PTs And Lets Achieve Success Together!
GET STATRED NOW
$350
$97/month!