Cash Based Physical Therapy
Get The Blueprint To Break Free Of Insurance, Make Great Money, And Treat Patients Without Limitations!
Is This You?
I am

BURNOUT and bogged down with unrealistic productivity standards at work

I want to provide great quality patient care but... I am consistently

TRIPLE BOOKED WITH PATIENTS and limited by insurance companies
I want get paid more but... I am OVERWORKED and UNDERPAID seeing 15+ patients a day
Many PT's are 
overworked 
and 
underpaid 
in standard healthcare causing many of us to get burned out and financially struggle. 
There's A Better Way...Cash Based Physical Therapy!
Have work-life balance and never feel like you have to work on weekends ever again!
Provide high quality One-on-One patient care...the way it should be!
Get paid GREAT for the outcome and value you bring and easily make over $100/hour!
About Ron Miller, DPT, OCS
Ron Miller is the creator of the Cash Based Physical Therapy system and he loves to help other PTs open their own cash based practice with his proven sales, marketing, and business strategies.  He has worked in his cash based practice for over 9 years now and is continuing to grow and scale his 100% cash based business: Pursuit Physical Therapy.   Ron Miller is a has help many physical therapists start their practice from scratch to generating over $500K in yearly sales.  He also has given lectures and speaks of annual conferences about cash based business strategies. The future of PT is bright!
CEO of Cash Based Physical Therapy

CEO of Pursuit Physical Therapy

Board Certified Orthopedical Clinical Specialist

Cash Based PT Business Coach

Entrepreneur and Speaker
Lets Change the PT Game!  #changethePTgame
The CBPT Start-Up Bundle
Get all 4 foundation courses for a discounted price and learn:
The 27 steps to open your clinic

Get all of the paperwork, forms, and documentation templates you need

Reverse engineer your number for healthy profits

Learn the top 5 pages you need on your website and how to convert website leads

Learn the initial marketing strategy to get your first 10 cash paying patients
and much more!
Get access to all of my essential strategies to start your cash based practice fast and start treating patients with the high quality one-on-one care as it was meant to be!
Simple Steps To Start Your Practice
Get Everything You Need Ready To See Your First Patient
Get Your First Cash Paying Patients
Looking For Mentorship And Guidance?
There are 3 types...
Theory Mentors
Well read individuals that provide consulting services but have never owned or ran a cash based physical therapy practice.  May give good advice based on knowledge but lack wisdom.  Lowest level mentor.
Witness Mentors
These mentors have worked directly with successful entrepreneurs and cash based practice owners.  Witnesses don't run the business but they have worked under or with the CEO.
CEO Mentors
The information is coming directly from the source...the CEO.  These mentors can tell you exactly what they have done and what has worked for them.  These are the most valuable mentors because they have walked their talk.   They can share what worked and what didn't work in a way that the other mentors simply can't.
Get CEO Level Mentorship Here!
Join our monthly masterminds and surround yourself with other like-minded cash based PT practice owners so we all grow together and let our businesses thrive!
The CBPT Mastermind
Get CEO level mentorship with real solutions that are proven to work
Get 24/7 access to our Video Vault Training
Be surrounded with other like-minded cash based PTs
Monthly live sessions with Q&A and problem solving
Exclusive invite to CBPT Mastermind FB Group
Expedite your business growth with proven strategies
Learn More
The Executive Mastermind
– Coming Soon
The CBPT Marketing Bundle
Ready to outsource all marketing?  We got you covered!
Website SEO services to drive more traffic to website
Google PPC ad management and lead generation 
FB ad campaign and retargeting management
Set up call tracking system so you know where leads are coming from
Generate more leads with ROI positive campaigns to exponentially grow your practice
Monthly reports to assess marketing stats
and much more!
In 1 Year Of This Strategy...We Generated A 63% Increase In Leads Per Month And A 43% Increase In Top Line Revenue...Showing An 8X Return On My Investment!
Outsource Marketing To Save You Time
Increase Leads And New Patients Calling
Exponentially Grow Your Business Fast
The CBPT Incubator
A Year Long Business Intensive Training To Accelerate Growth For New Cash Based Start-Up Practices
Month to month meetings for accountability and progress tracking
Access to Mastermind and video vault training
Personalized One-on-One mentoring from Ron
Monthly score card business meetings and problem solving
Get access to ALL of the CBPT courses
 Overcome solopreneur problems and get ready to hire your first staff member
and much more!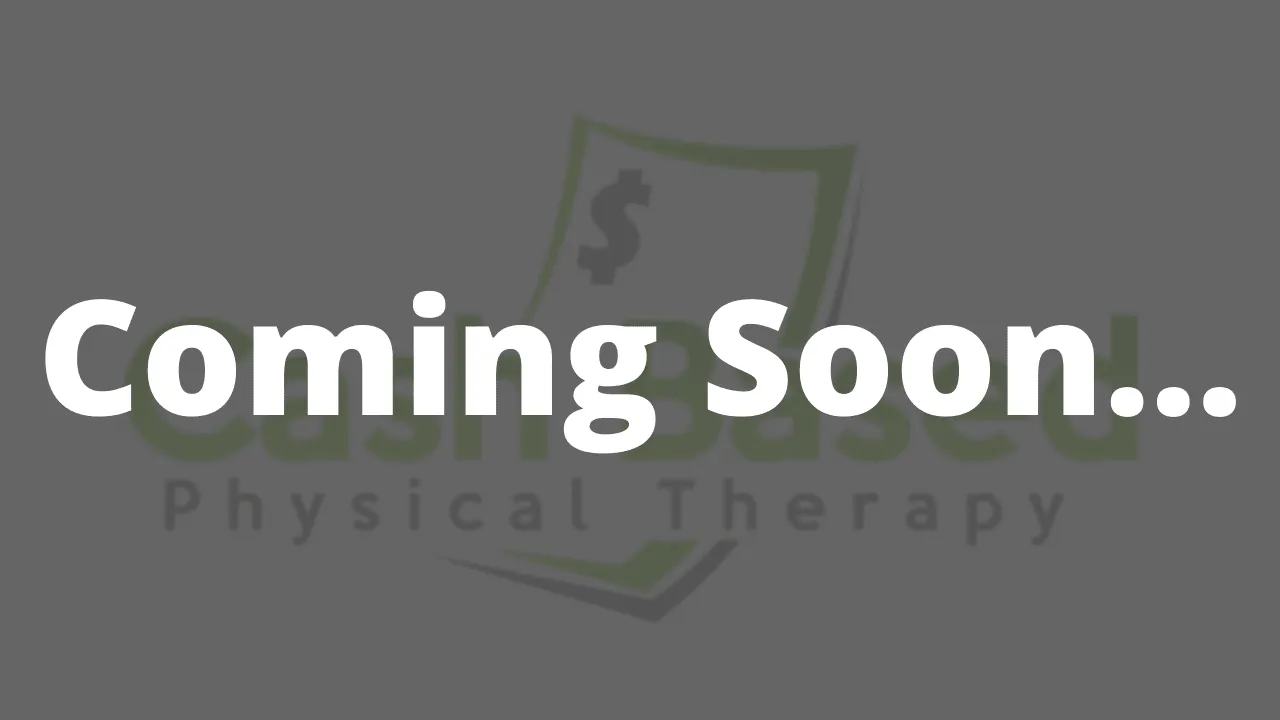 From start-up to over $250,000 in sales! Get fast tracked to running and growing a successful cash based practice in the first year!
One-On-One Mentoring And Accountability 
Exponentially Grow Your Business
Ready To Hire Your First Employee And Start Scaling?
Vivid Vision Course
– Coming Soon
New Employee Interview Process
– Coming Soon
Concierge Specialist Course
– Coming Soon